WildCare's Nature Van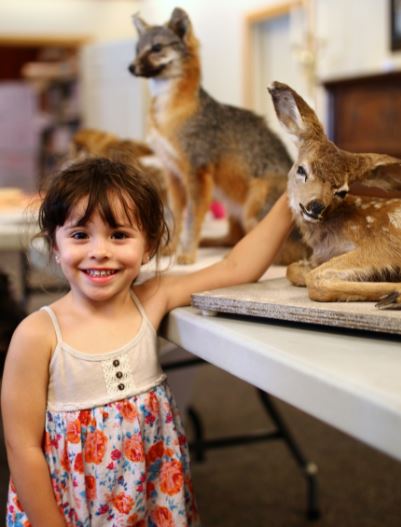 Let us bring the wild to you with a visit from our Nature Van full of taxidermy, skeletons, bio-facts, and more!
Have you ever touched a skunk's fur or felt a rattlesnake's scales? This interactive presentation provides students with the opportunity to be hands-on with animals they wouldn't otherwise be able to experience up close, leaving them with a strengthened sense of responsibility toward preserving our planet.
Choose from the list of topics below.
California Wildlife
A touch of feathers, fur and scales!  Learn about the astounding animals that live right here in our own neighborhoods.  This presentation provides an overview of our state's wonderfully diverse wildlife.
Birds of a Feather
From zipping hummingbirds to soaring raptors, examine the amazing adaptations of our feathered friends.  Students will leave thinking that perhaps having a bird brain isn't such a bad thing!
Marvelous Mammals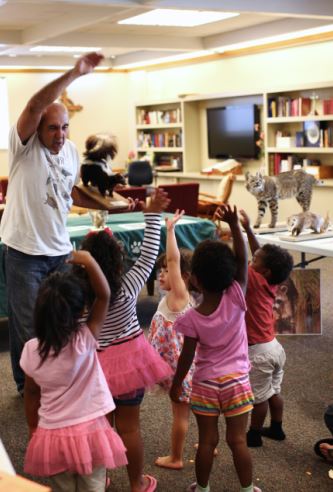 Purrs, howls, hisses and growls!  Investigate the surprising diversity of mammals, from marsupials and mustelids to felines and canines, and find out where humans fit into this furry cast of critters.
Redwood Giants
Who is hiding amongst the tallest trees in the world?  Take a peek into life in a Coastal Redwood Forest.  From banana slugs on the forest floor to owls in the canopy, investigate the interdependency of organisms hidden in each layer of this spectacular forest.
Ocean Adventures
Dive into the remarkable ways animals have adapted to living in each ocean habitat, from tidepools and sandy beaches to kelp forests and the open ocean.
Wild Wetlands
Creeks, ponds and wetlands!  Wade into the unique lifecycles of the animals that pass through these watery worlds.  Explore this vanishing habitat to learn exactly why it is worth preserving and how you can help.
Going Green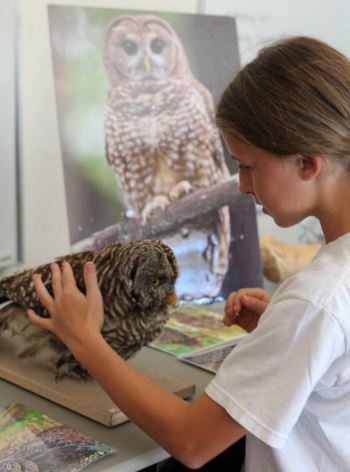 Let our local wildlife teach you simple ways to help preserve our planet. Investigate the issues affecting wildlife and learn simple ways that you can make a difference. It's easy being green!
Pricing: $200 for the 1st presentation, $120 for each additional presentation, $1 per mile travel fee ($10 minimum).
45-60 minute presentations, pre-K to adult, 30 person maximum per presentation.
Scholarships are available!
To reserve your Nature Van program, click here or call 415-453-1000 x12.