Everyone wants to do the right thing for wildlife… WildCare is here to help!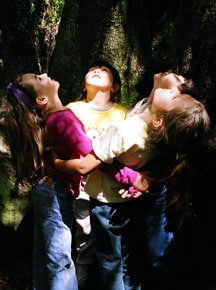 As human habitation continues to expand into the wild places that surround us, people and wildlife increasingly find themselves calling the same places home.
At WildCare, we work to make sure all species can coexist— not just by treating sick or injured animals (nearly 4,000 of them a year), but also by teaching children and adults to understand and appreciate wildlife, by sharing knowledge and instructions on how to live peacefully with the animals among us and by advocating for better protection of wildlife and our remaining open spaces.
This integrated approach is essential to WildCare, and we address both the symptoms of human/wildlife interaction and their underlying causes. By doing so, we hope to create a more sustainable world for all.
Helping You Live Well with Wildlife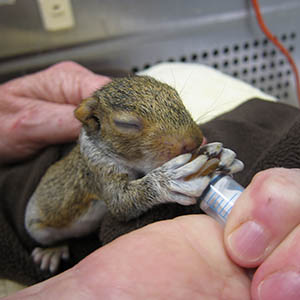 In addition to operating our Wildlife Hospital, we also provide numerous other resources to the local and larger community.
Our Living with Wildlife Hotline is available any time of day or night to help anyone deal safely with the wildlife they encounter.
We've also been a leader in developing new and innovative ways to address problem wildlife issues humanely with our WildCare Solutions service.
Our Nature Education programs reach young and old through a powerful combination of on-site, in-classroom, and in-the-wilderness programs.
Our Volunteer Programs allow people a hands-on way to make a real difference to wildlife and to the environment.
And when wildlife needs us to advocate on its behalf, we take a stand — and help you do so, too.
All these activities help foster an understanding of and appreciation for wildlife in all people. Ours is a full cycle of programs all working together to make the world better for wildlife and for people.